Add sweet moments with Fruity pebbles Australia
It is such a fun snack for kids and helps to wake up your taste buds in the morning. People love it because Fruity pebbles Australia is the best cereal ever and has an irresistible taste. It is gluten-free and also has unique flavors. It is a great choice for kids because it is the best source of vitamin D. It is the yummiest crunchy edible for the entire family. Delicious cereal is a great way to fulfill your cravings anytime. The sweetened crispy rice snacks make your morning enjoyable. They give a perfect taste in every bite and this is more than a cereal. It is a popular brand like Nerds and they don't use artificial flavors for the production of snacks.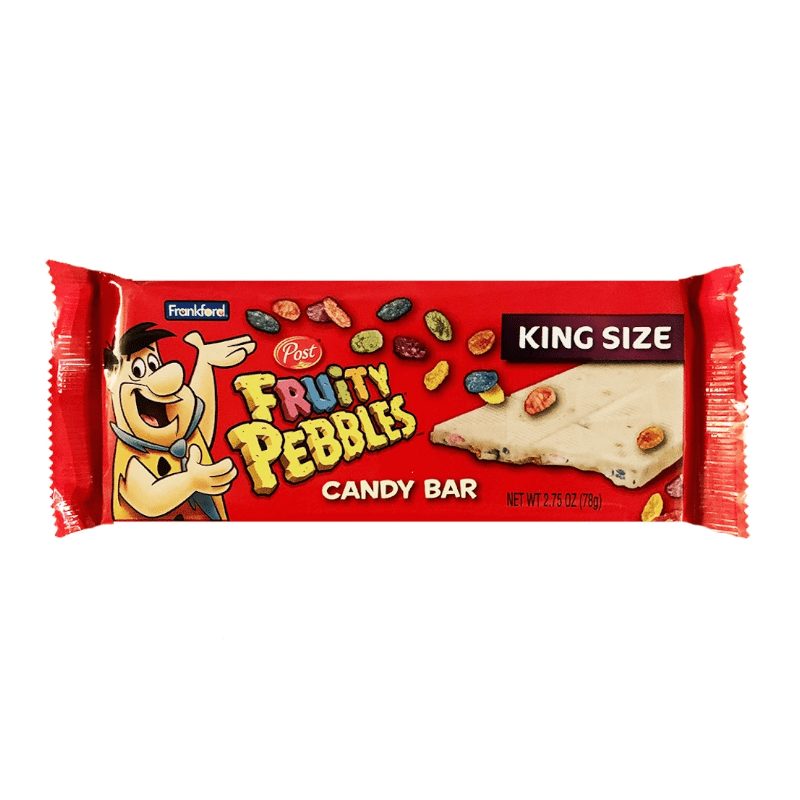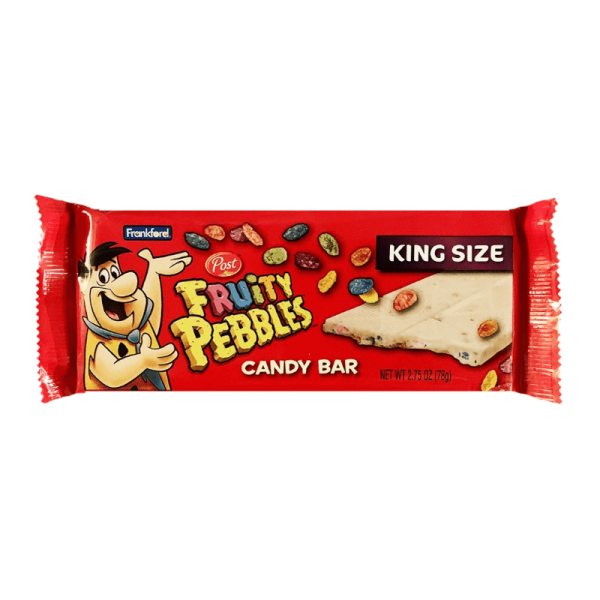 Fruity Pebbles White Chocolate Candy Bar (78g) is a delightful and colorful treat made by Post Consumer Brands. This candy
Mouth-watering snacks that make your morning rocks
The bright colors of treats force you to get out of bed in the morning. Many people are still wondering where to buy Cinnamon toast crunch Australia? So, don't worry, you can get them from our store. You can also share the fruity fun with your friends. These treats also help you to boost your energy and keep your body active all day. Send this treat to your loved ones and put a smile on their face. There is nothing like a candy bar so grab your favorite pack to treat yourself in a better way. American Candy Store is the leading grocery store that successfully serves customers.
Unbeatable colorful cereal for your family
If you need all the happy, nostalgic food then visit our store right now. You can also try a lot of recipes with these sugary treats. It is a powerful snack and keeps you healthy all the time. It is our childhood treat and now all American products are available at our store. These cereals have iconic packaging and force consumers to open them immediately. We have all products that are related to your homeland so, don't waste your time anywhere. There are plenty of snacks in the box to share with others. How can you afford to ignore this fabulous thing? It has nutrients that are all you need so, don't miss the chance to get them.
Tasty treats bring happiness to life
American Candy Store has a huge range of Fruity Pebbles Australia to satisfy your cravings. If you are a snack lover, grab a spoon and dig in the bowl, and indulge your taste buds. If you are getting bored at home, buy them online and something amazing will happen in your life. You can eat this snack at any time and it also delivers intense flavor. Pour some milk on colorful treats and explore new things in the bowl. It is made with natural ingredients and doesn't harm your health. Some people always prefer to buy branded products.
Totally impressive products of  Fruity Pebble Australia at the best price
American Candy Store is the best store when it comes to buying the original Arizona ice tea Australia. Everyone loves this good stuff and wants to add them to life. Fruity Pebble Australia is a superb healthy snack and adds a touch of awesomeness to your life. You will never be disappointed when you buy products from our store. We always offer top-quality products because customer satisfaction is our priority. We recommend you to have these classic cereals every morning.  We know no one likes to receive damaged products so, we safely deliver your orders. Visit our website and explore super crunchy and yummy snacks. It is much harder to find a first-grade product at a low price where already many stores are offering the same products.