Order Mouth-watering Lucky Charms in Australia exclusively for you
Lucky Charms Australia cereals are the magically delicious and healthy way to start a day. It is especially the brand of kids but People of all ages love its taste. The crunchy marshmallows in milk are one of the best breakfasts for children.  This cereal is gluten-free and fortified with vitamins and minerals. It is also the best source of calcium and keeps your kids healthier. Yummy snacks bring more magic to your breakfast bowl. Kids are crazy about magical unicorn marshmallows because their taste is superb. It is made with whole grain and is beneficial for health. Cereals gives a delicious experience of breakfast.
An American favourite Lucky Charms are magically delicious frosted toasted oat cereal with light and fluffy marshmallow pieces.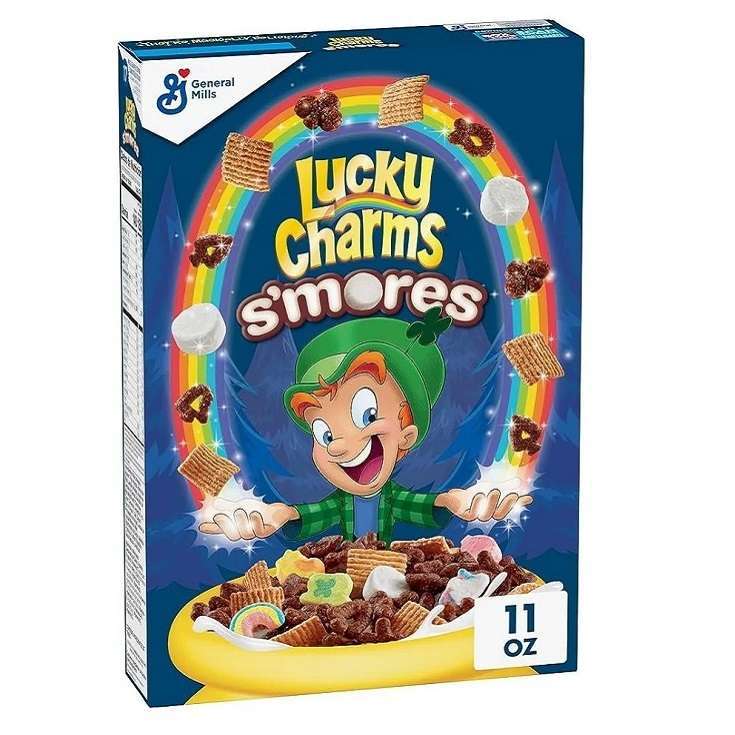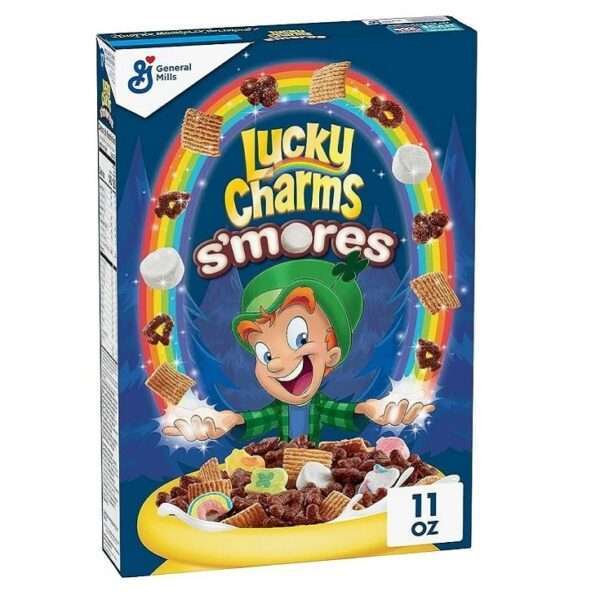 Lucky Charms S'mores Cereal 311g offers a delightful twist on the classic marshmallow-filled breakfast favorite. This cereal combines the flavors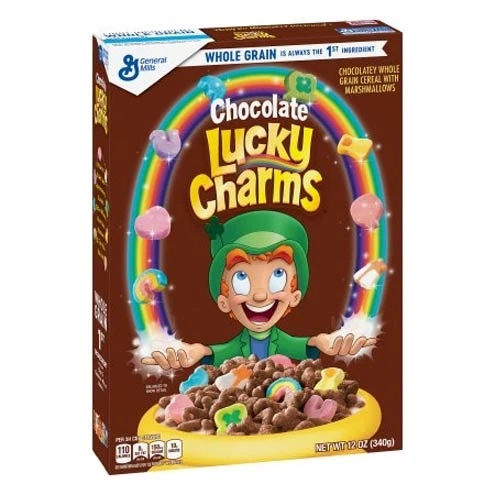 Magically delicious Chocolate Flavour Whole Grain cereal with light and fluffy marshmallow pieces. Bring the magic to your breakfast bowl
Enjoy the original taste of Lucky Charms in AU
The fun-shaped marshmallows increase the hunger of kiddos. American Candy Store also has an amazing variety of cereals like Chocolate lucky charms, Fruity Lucky Charms, Lucky Charms honey clovers, and much more. Kids love to eat these snacks for breakfast because they are delicious and colorful. You can also share the special moment of breakfast with your loved ones. Perfectly shaped marshmallows encourage kids to eat them more. Are you searching for a better breakfast? So, this cereal is the best choice. No one can ignore the importance of cereals in the health of kids.
 Perfect and colorful snack for the entire family
If you are looking for something sweet then Lucky Charms in Australia is a great option. Try these snacks with marshmallows to make your day more special. Colored marshmallows make your day magical and keep you fresh all day. These cereals allow tasting the magic in every box. It is also a nice way to bring luck to your home. You can complete your life with amazing lucky cereals.  Sweet cereal with amazing color is ready to satisfy your sweet tooth. It is also a famous American food and kids love its eye-catching packaging.
Bring luck to the morning with Lucky Charms Australia
These snacks make your movie nights more enjoyable. Chewy marshmallows are made with all-natural ingredients and don't affect your health.  We offer only original products because customer satisfaction is our priority. Our website is very easy to use, so you can easily order online. You can make every day an adventure with succulent snacks. Tasty cereals play a significant role in making your day magical. We also have a huge range of American snacks that are mouth-melting. It is hard to select cereals where already many brands are serving different flavors of cereals. But it has a unique taste than other cereals. These colorful cereals make your tummy happier and impel you to buy again and again.
Get Lucky Charms at affordable rates from American Candy Store
Lucky Charms Australia is an amazing choice to satisfy your sweet tooth. American Candy Store safely delivers your product to your doorstep on time. You have arrived at the best store where you can get numerous products. If you don't have time to go out for groceries, don't worry now you can order online without any hassle. Don't miss the chance to buy amazing snacks from our store. We are providing products of top brands, visit our website and explore the wide collection. You have entered the delicious world where you can buy many products according to your taste. If you are a cereal lover then don't waste your time and book your order right away. You will surely receive products exactly as you order because we deliver products without damaging them. Now you don't need to visit different stores because you can find various products at our store.