The Right place for Jolly Rancher Australia
Jolly Rancher Australia Candy is childhood's best and brightest moments you wish could have lasted forever. You are never too old to buy candy and bring back your memories. So, search for those candies that can give you an original taste. In that case, the American candy store is the right place to find them as it provides many authentic flavors, such as blue raspberry, apple, green, and watermelon. It is an American brand and produces fantastic products that are famous worldwide. The high-quality packing keeps the gummies, drinks, and candies fresh. The class of colorful candies compels kids to purchase them online.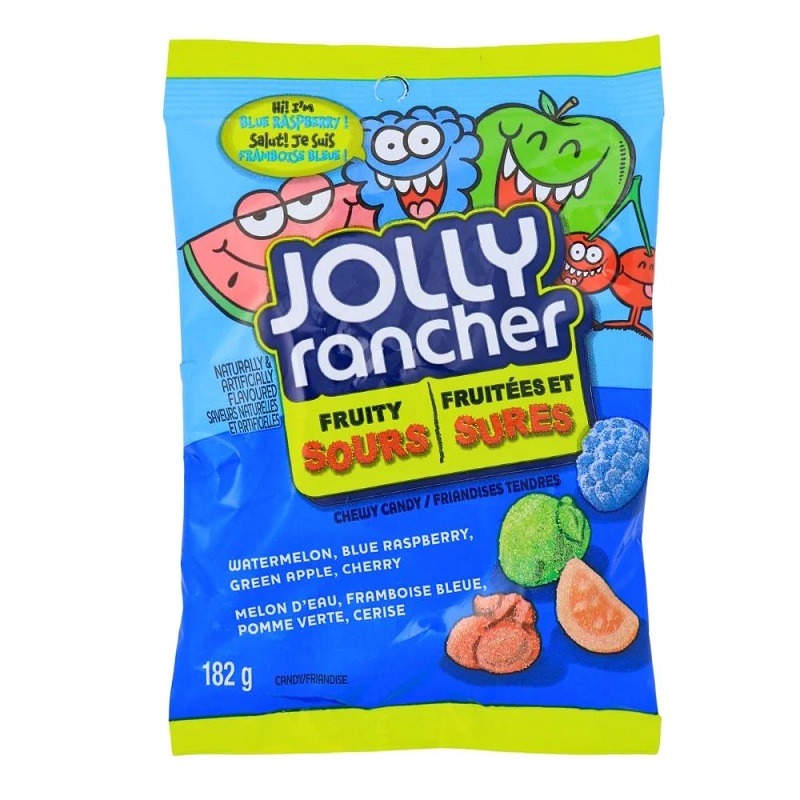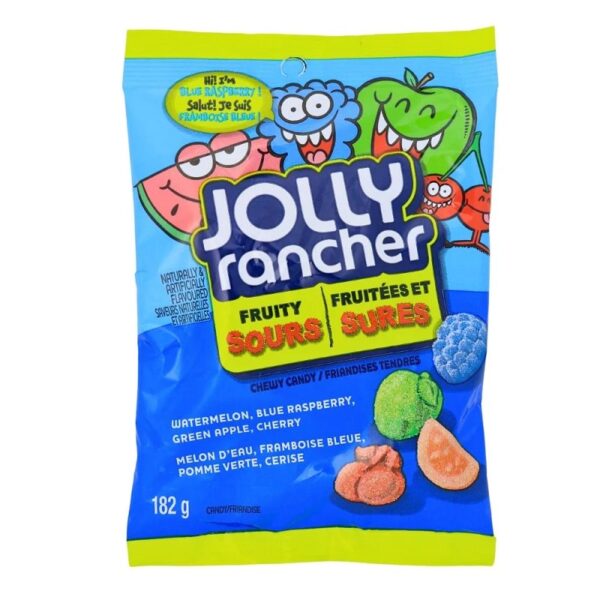 Jolly Rancher Fruity Sours 182g is a bag of chewy candy in four classic fruit flavors: watermelon, blue raspberry, green
Why choose American Candy Store To Buy Jolly Rancher in Australia?
Choose American Candy Store To Buy Jolly Rancher in Australia.
A good product does not risk your health. These sweets are fat-free and suitable for people of all ages. The quality packing keeps the gummies, drinks, and candies fresh. So, these candies are best for elders as well as children.
 Yummy treats to keep your taste buds busy
What if you are unable to feel any taste in your buds? What if you are in a senseless situation? You shouldn't be worried because this brand has fantastic products like hard candy, drink mix, and gummies that can smoothen your buds and give them a better taste.
Candies have impact
No one can deny the importance of sweets in life because it becomes part of our life.
One can share candies with guests to leave the best impact on them. We all need confectionaries to make moments memorable. You can bring them to the table during a meeting for delightful discussions.
Perfect choice for a snack break
We provide original sweets candies that have unusual flavors. If you have never tried their sweets, book your order now. You will surely love them. American Candy Store can deliver your product safely to your doorstep. Their candies are unbeatable, so you are just a click away from great treats. You can also send your friends the gummies and freezer pops as a gift. If you want more sweets, keep your eye on our collection. Playful shapes of gummies enhance the excitement of kids. You can also enjoy stunning sweets while you are studying.
Explore the exquisite range of sweets.
If you are looking for candies and drinks under one roof, you have arrived at the best candy store. A rugged candy bag is also best for bringing enjoyment to life and enough for the whole family. Delicious chewy gummies are made with natural ingredients, so it doesn't affect kids' health.
Nothing can be tastier than a drink mix. Hard candy is the best-selling product, so grab it without wasting a minute. Children and candies are always together, and nothing can break their bond.
You can also take these sweet edibles with you wherever you go. We are struggling to make kids happier with flavorful treats. The bright colors of candies put a smile on the kid's face. After buying the product from our store, you will be utterly pleased with the quality.
Delicious edibles to make holidays enjoyable
You can get your favorite Jolly Rancher online from American Candy Store. When you can not go out during a pandemic, we can provide you with everything you need at your doorstep. Just visit our website and browse our massive range of Jolly Rancher in Australia for every event. Save your time, and treat your taste buds with mouth-watering confectioneries. Lots of things are waiting for you, so place an order right away. The fruity flavors of gummies are unbelievably delicious. The fresh outlook of the candies and gummies makes your product everyone's favorite. If you are facing problems with your order, then don't worry. You can easily reach us via e-mail. We will give you a quick response.