Best Palace to Buy Cheez-It products in Australia
Welcome to the most popular destination for Cheez-It Australia! We have the latest product lineup of: Cheez-It Hot & Spicy Flavor Baked Snack Crackers Chips Crisps. Providing a burst of spicy crunchiness combined with premium ingredients designed specifically to delight tastebuds – these crackers and chips won't disappoint you! Our Hot & Spicy Flavour will satisfy every desire, leaving your tastebuds wanting more!
Buy Cheez-it Trending Products in Australia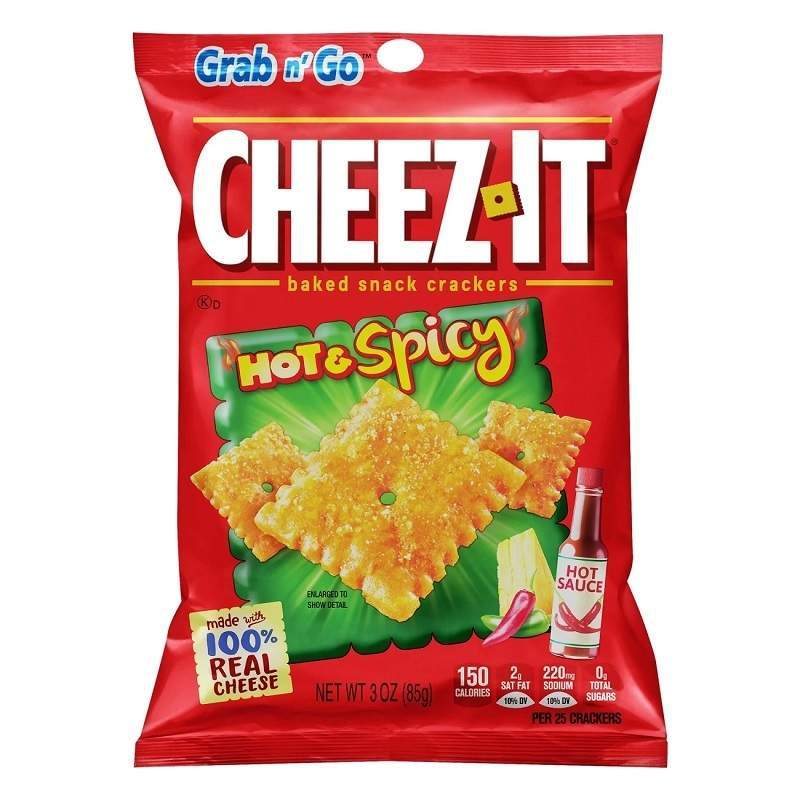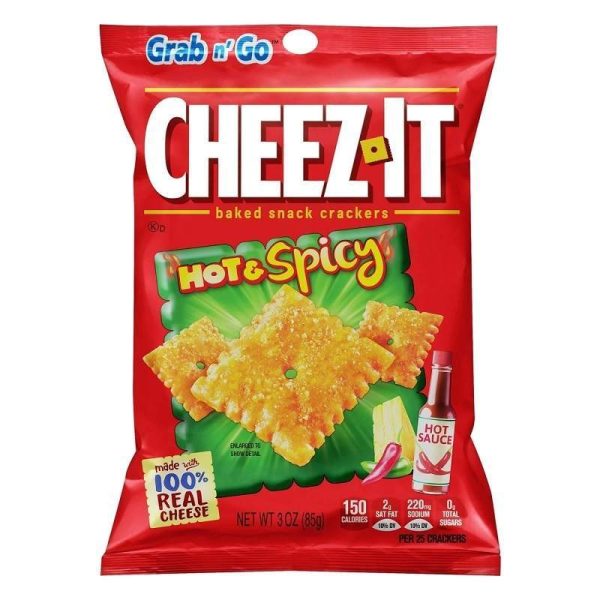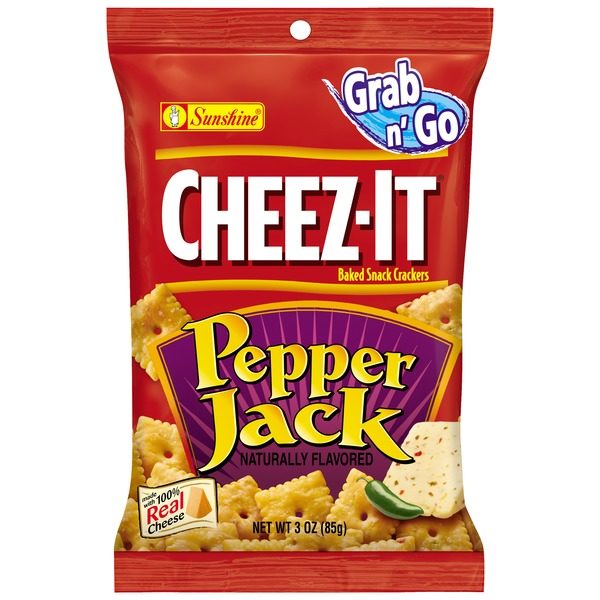 Cheez-It Pepper Jack is a spicy and cheesy snack that comes in an 85g pack. Made with real cheese, these
Why choose American Candy Stores when looking for Cheez-It products in Australia?
Our Hot & Spicy Flavour is unmatched in taste! Featuring real cheese paired with a spicy blend of spices for maximum flavor in every bite, providing an unparalleled taste experience!
Baked Snacks rather Than Fried Enjoy this baked snack, which tastes amazing and is healthier than its fried counterparts. When traveling or simply relaxing at home, these portable snacks make an excellent treat that can accompany you wherever life may take you!
Cheez-It Spicy Flavor Crackers Chips  are exclusively available in Australia – don't miss the opportunity to sample these incredible baked snack crackers chips crisps!
Customer Reviews:
Check out what our satisfied customers have to say about Cheez-It Snack Crackers Crisps by Ahmad.
"Extremely addicting! The spice levels are perfect and the cheese keeps me coming back for more!" – Sarah G.
"Finally! A snack that fulfills my cravings for both spice and crunch! Can't get enough!" – Mark R. How to Order:
Ordering our delicious Hot & Spicy Flavour Baked about Cheez-It Snacks Crackers is easy
Just follow these steps:
Select the amount you want to buy, and click "Add to Cart." Continue through the checkout procedure for completion.
Enter shipping details & select a payment method of choice, then sit back and enjoy Cheez-It Hot Spicy Crackers Chips arriving right to your door, wherever in Australia that may be!
Contact Us:
Do you have questions or issues with our product, services, or customer care team? Reach out by email, or Contact us or Chabot; we are happy to help you!
Conclusion:
Experience the perfect blend of cheese and spice with Cheez-It Hot and Flavor Baked Snack Crackers Chips available only in Australia. Now is the time to order. ! Hurry, though, as limited stocks remain! Take advantage of this delicious treat.