Refreshing Calypso Australia is a superior choice
Calypso Australia is perfect for thirst-quenching on a hot day and has unique flavors. People like to buy them because they are real energy boosters. Their drinks contain real bites of lemon and give you a splendid experience. They also don't use artificial colors and preservatives for the production of beverages. The colorful beverages give a fresh look to consumers. Their drinks come in glass bottles and keep them fresh for a long-time. The real lemon, sugar, and filter water are used for drinks. Their bottles are beautiful and force consumers to buy them. People prefer to buy drinks from us because they have incredible taste.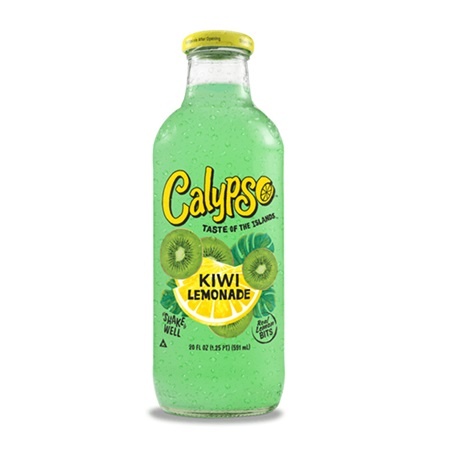 Calypso's Kiwi Lemonade was picked as one of Calypso's four original flavors due to its unique citrus flavor, striking green
Perfectly delicious juice blows life into you
American Candy Store offers an amazing variety of Calypso Australia at the best prices. Pink guava, ocean blue, triple melon, tropical mango, and pineapple are fantastic flavors. If you have never tried these drinks before then grab your favorite bottle and share it with your family and friends. It is a nice treat to share in the sun so, always select lemonade when you go out in summer. You can bring better products with just a single click. It also relaxes your mind and body and keeps you healthy. Are you searching for tongue-tingling treats? So, you are at a great store.
Bright colored drinks add fun to your life
If you are feeling tired during work then take a sip of lemonade to change yourself. It is a classic item and adds charm to your events. You can also drink them after your workout because it gives you more power. These beverages add flavor to your life that make you feel different. Gorgeously made Arizona ice tea Australia is a great thirst-quencher. It is specially made for special occasions like birthdays, Christmas, and Easter. It is a family favorite drink and serves them to your guests. Have a look at our impressive treats and you will be speechless.
Nothing beats the taste of juices
Are you thirsty? And wondering where to buy lemonade treats? Then don't go anywhere. The American Candy Store is the largest supplier of American treats so contact us right now. If you are looking for the most popular confectionery then it is the right place for you. You can find your childhood favorites from our store that take you back to the past. Buy exquisite treats to satisfy your sweet tooth and bring fun to your life. The combination of amazing flavors makes your event fun. The enchanting colors of juices force people to take at least one sip. Yummy stuff kicks your taste buds and compels you to fall in love with them. If you are far away from your homeland then these items take you back to America.
Lots of beverages are available at our store
American Candy Store offers hassle-free services so, don't hesitate to book your order. Our treats are affordable and suit your budget. Visit our store and Check out our unique collection of edibles. We have experienced staff that are always ready to help you. Feel free to leave feedback, we will appreciate it. We safely deliver confectionaries to your doorstep. Take time for your life and try Calypso Australia you will surely get a special experience. You can also order these drinks online in bulk and will surely not cross your bank limits. Once you order from our store you will come again and again. Everyone deserves delicious juice to wake up your inner child. You have entered the wonderful world of mouth-watering treats. The drinks are nice, buy them right away. buy now pay later with after pay.